Recently, we have received an order of G439- SL white. This is an urgent order which clients need us to finish 1 week. Therefore, we arrange it into our production line and it will ship out on July 04, 2021.

Although it is only 1 container, this project is a high standard and it is acceptable for light small black spots 1cm, over in it, the tiles will be rejected. That is the reason why at the beginning of processing, we extremely consider choosing the best block. And then, our QC checks slabs with the lowest black spots and high degree. Finally, we issue tiles 900x600x20 mm. Once again, we check everything before packing it in the crate.

Here is the photo of G439-SL white granite which we will send to the client.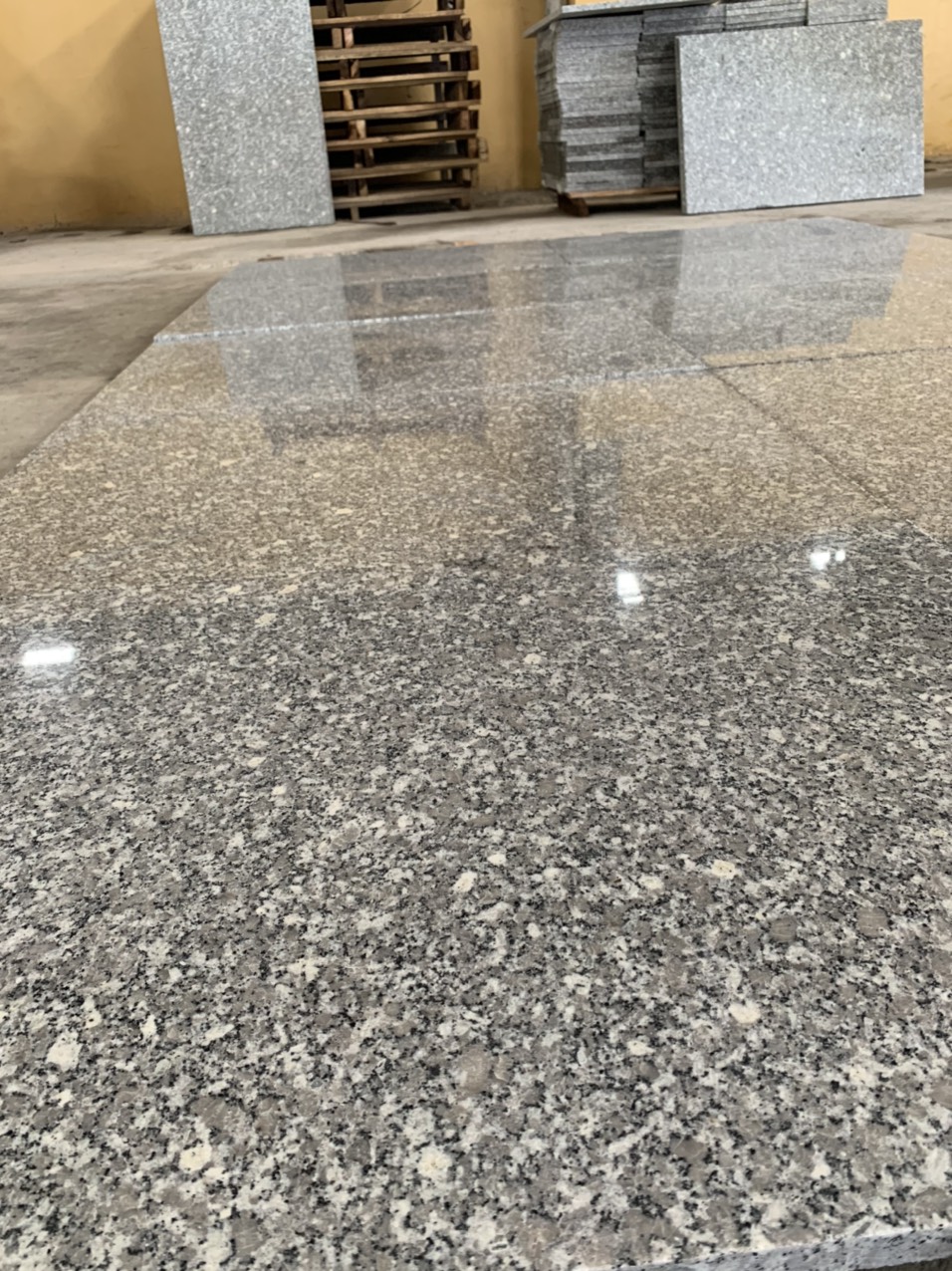 If you are interested in G439- SL white, please do not hesitate to contact us via email: stone@pgd-stone.com or call/whatsApp: +84 965056953.