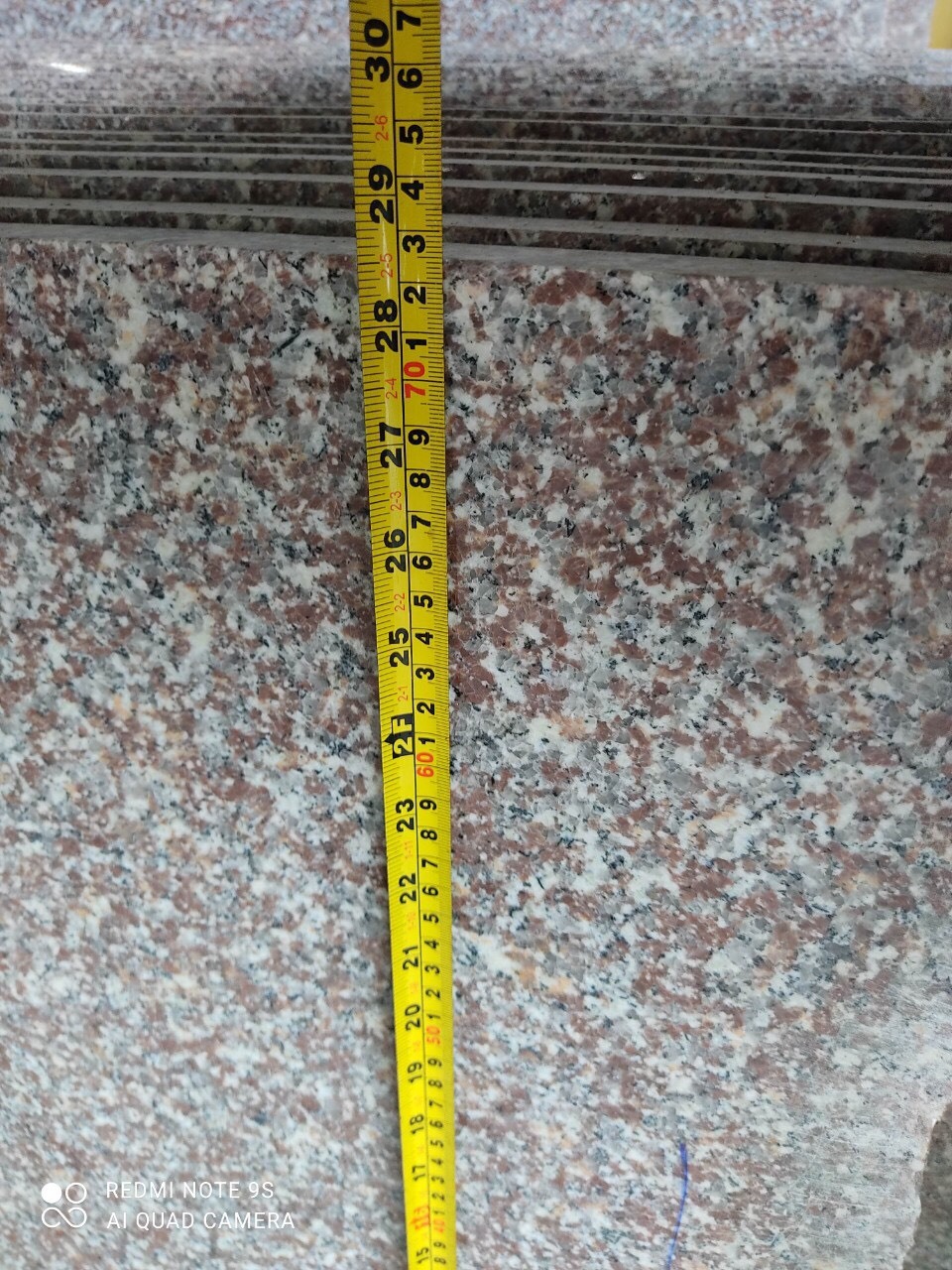 Welcome back Pagoda-Build Vietnam, and we would like to show you new our order which is processing at Factory-G664-V Bainbrook Brown. As the period plan, we will ship this order at the end of April in spite of too expensive freight cost at the moment.

We offer G664-V Tile for standard size 600×600mm, 400×600mm, 200×200mm, etc, thickness could be 18 mm, 30 mm with top polished, flamed and honed. Also, we can do special size or processing according to your projects' requirements. For example, in this order, the other dementions are 1210x610mm, 150x600mm, 200x600mm, etc. Moreover, we supply big slab as 1800up x600up or 2400upx600up with thickness 20mm, 30mm. We offer a wide selection of materials which satisfy your needs with high standards.

Please don't hesitate to contact us for more detail information of granite via email: stone@pgd-stone.com or tel/whatsapp: +84 965 056953.
We treasure every cooperation opportunity and hope to keep long-term business cooperation relationships with all customers around the world. In the future we will continue to provide our best service and quality products to meet customers' demand.